Are you looking into prop firm trading companies and having trouble narrowing them down?
Maybe you've narrowed down your options and you're comparing your top picks but you need a little more direction and close-up comparison.
That's where I come in! I've broken it down for you on two top choices – FTMO and Topstep Trader.
I'll first go over each one, then break it down to the 3 main differences between them.
So, without further ado, let's dive into the FTMO VS Topstep Trader comparison.
| Firm | Funding | Fees | Split | |
| --- | --- | --- | --- | --- |
| TopStep Trader | $50,000 - $500,00 | $165 - $275 (Monthly) | 80% | Open |
| FTMO | $25,000 - $200,000 (scale up to $2m) | $270 - $1,217 (One Time) | 80% - 90% | Open |
About FTMO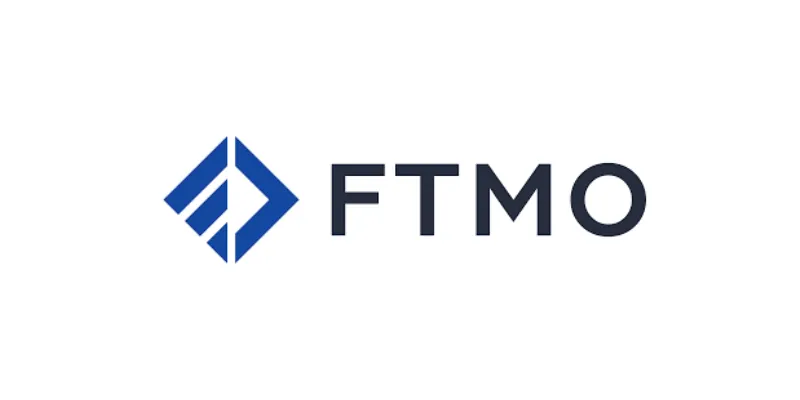 Not only is FTMO highly-reputable in the market, they are designed for serious trading and you can see that in just about every aspect of how they do business.
They have a 2-step verification process to get started and they enforce some fairly strict rules as well. This is done to keep it a serious trading platform.
You will find that all of their customers have been highly-satisfied and they have pretty much 10 out of 10 ratings across the board.
However, you should know they aren't the best fit for just anyone as they are designed for serious traders and that is who they work to attract.
Once you get approved and become a part of their team, you take on 0 risk as a trader. You also get substantial profit splits compared to a lot of other firms out there.
Their funding range options range from $25K to $200K and they have several program choices. Their profit split is 80-90%, with 80% being the majority.
Either way, it's a really good profit split.
FTMO Programs
FTMO has 4 account options for a one-time evaluation fee. Their profit split is 80% for most of the accounts but upgraded to 90% for their highest tier.
Both profit splits are really great amounts that can be hard to beat.
| Type | Funding Amount | One Time Fee | Profit Split |
| --- | --- | --- | --- |
| Scaling | $25,000 | $270 | 80% |
| Scaling | $50,000 | $390 | 80% |
| Scaling | $100,000 | $609 | 80% |
| Scaling | $200,000 | $1,217 | 90% |
Their Pros
2-step evaluation process for those serious about getting in
When you get funded, you have 0 risk
They have a lot of really great tools and resources for traders
The platform is designed and devoted to serious trading
Their reputation is one of the best out there
Your profit splits will be 80-90%
Their Cons
The website is not really user-friendly, at least for those of us on the outside
Their evaluations and challenges are hard, because they focus on serious traders
About Topstep Trader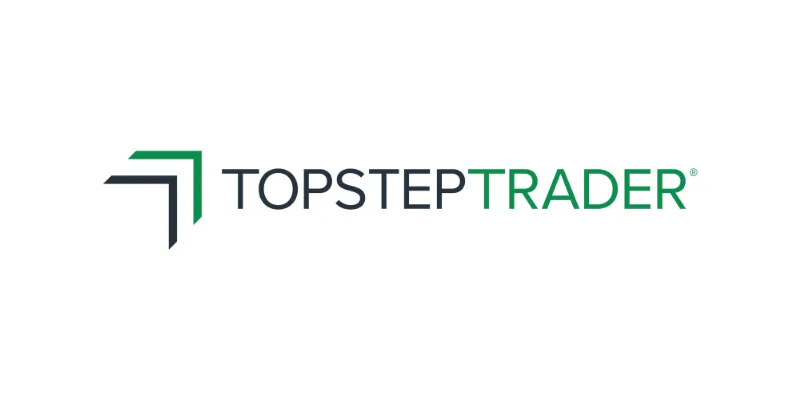 Topstep and FTMO are similar in that they both are looking for serious traders and their designs really focus around that.
They have similar payouts but Topstep might take the upper hand on potential profits overall.
This company is based out of Chicago and they've been operating since 2012. They use a 2-step evaluation process on the basis they want serious traders in their corner.
This company is another highly-rated choice and all of their rules and guidelines are very clear and easy to understand.
When you get approved to work with Topstep, you actually get to keep 100% of your profits on the first $5,000. After that, all of the profit splits are a straight 80% with no scaling or worrying about reaching a certain tier to get a certain split.
Topstep does require a monthly fee but in return, they give you tons of resources, plenty of funding options, and a platform that caters to your needs.
They excel in both forex and futures trading so if either of these are your focus, be sure to check them out.
Topstep Trader Programs
Topstep offers 3 programs for each future and forex. The profit splits are 80% across the board.
However, you do get to keep 100% of your profits on the first $5,000, which is a really nice perk.
| Type | Funding Amount | Monthly Fee | Profit Split |
| --- | --- | --- | --- |
| Futures | $50,000 | $165 | 80% |
| Futures | $100,000 | $325 | 80% |
| Futures | $150,000 | $375 | 80% |
| Forex | $200,000 | $125 | 80% |
| Forex | $300,000 | $165 | 80% |
| Forex | $500,000 | $275 | 80% |
Their Pros
Your buying power funding can reach up to $500K
The monthly fees are reasonable considering the buying power
They offer digital coaching to all of their traders
Their platform has really nice resources
All rules and guidelines are easy to understand
You get to keep 100% of the first $5,000 in profits and 80% split after
Their Cons
Their rules can be pretty strict since they are geared towards serious traders
No weekend holding is allowed
FTMO VS Topstep Trader: 3 Main Differences
You've seen the basics about each of these companies so let's pit them against each other and take a look at some of their biggest differences.
You will find that these two actually have a lot in common but they also are different in many ways too.
Profit Split
The profit split is pretty similar between the two but there are some minor differences to note here.
FTMO advertises up to a 90% split but this really only applies to their highest tier. Other than that, you get an 80% split. 80% is still great but showing the 90% could get people's hopes up that will never make it to that level.
Of course, there are plenty who will make it there too.
The biggest difference when compared to Topstep is that Topstep just does 80% across the board. No scaling and no misconceptions about what you "might" get.
Also, did I mention that Topstep gives you 100% of the profits on your first $5,000? That's a pretty sweet perk too.
Fees
Another of the most noticeable differences between these two similar companies is their fees.
FTMO only charges you the one-time fee for funding and they do not incorporate a monthly fee.
However, Topstep does charge you a monthly fee for your accounts. The fee is a static fee depending on which funding account you are in so you always know the dollar amount to expect.
When you compare the 80% profit split on each of them, where will you really make more when you consider that you have monthly fees from Topstep?
On the bright side, those monthly fees are pretty minimal.
Programs
The other noticeable difference is their programs.
Topstep gears their design towards both futures and forex and they excel in those areas. They have 3 programs for each of them, giving you a variety of choices.
FTMO also gives you variety with 4 different funding options to choose from. The one-time fee is a little bit more out of pocket up front but they don't have that monthly cost on the programs.
Topstep has maximum funding of $500K while FTMO has maximum funding of only $200K. But, FTMO does mention scaling of up to $2m.
Who Should Use FTMO?
FTMO is great for serious traders who want a good profit turnaround with no monthly fee. You have a decent funding limit and a ton of resources available to you.
It's a serious trader's platform with multiple options for trading that go beyond just forex and futures.
Who Should Use Topstep Trader?
Topstep trader is also designed for serious traders. Their platforms are really focused on forex and futures so if those are your basic needs, Topstep was made for you.
They also have a slightly higher funding limit. Just be aware you do have your monthly fee but it's pretty minimal.
Conclusion
In a roundup of FTMO VS Topstep, you will find that these platforms are really similar overall.
They are both geared towards serious traders and both have pretty good profit splits as well as an array of resources for their traders.
The drawing factor will most likely boil down to whether you want a platform specific to forex and futures or whether you do or do not want to pay a monthly fee for your funding.