When you're checking out prop trading firms, you will find that there are a lot of them that are somewhat similar.
You might even be looking at my top 12 prop firms list and still wondering how to make a decision. 
Well, while I can't make the end decision for you, I can get you the information you need to make a fully informed decision.
Check out this comparison and review of Funding Talent VS FTMO!
| Firm | Funding | Fees | Split | |
| --- | --- | --- | --- | --- |
| Funding Talent | $25,000 - $300,00 (scale up to $2m) | $155 - $165 (One Time) + $0 - $75 (Monthly) | 75% - 90% | Open |
| FTMO | $25,000 - $200,000 (scale up to $2m) | $270 - $1,217 | 80% - 90% | Open |
About Funding Talent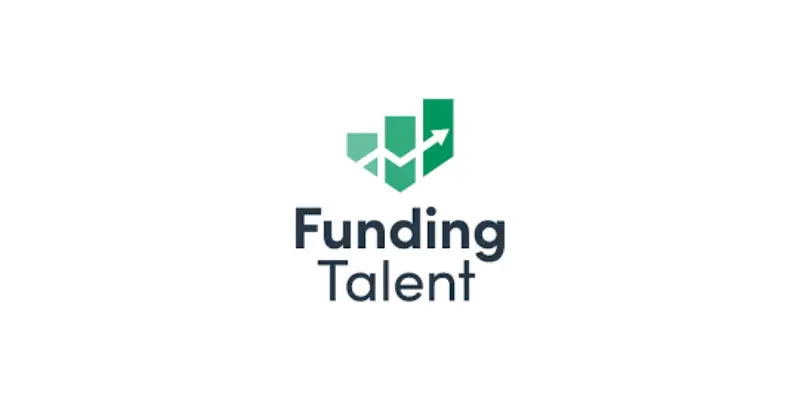 Funding Talent is all about being realistic. This forex prop trading firm gives you a simple platform and rules that make sense for the trading base.
Understanding the details of passing their flex requirements for funding is a bit on the complicated side but you can just go the challenge route if you prefer and it's definitely simple. 
Funding Talent has good platform choices, a reliable choice of brokers, and you can earn profits from demo trading as well.
People have a lot of great things to say about Funding Talent, their biggest downfall is just that they don't have a lot of education available for traders. 
The funding options range from $25K to $300K. Again, you can choose the flex or the aggressive programs, it's totally up to you.
On the various accounts, the profit split ranges from 75-90%, depending on your choices. 
Funding Talent Programs
Funding Talent programs include a flex account that can be aggressive or classic. The other option is the challenge, which seems less complicated for good returns and getting funding.
The Challenge account also has no monthly fee to it, while both flex accounts have monthly fees. 
Funding ranges from $25,000 to $300,000 but it is unknown what's the starting points since they seem to decide it on a case-by-case basis.
| Type | Funding Amount | Fees | Profit Split |
| --- | --- | --- | --- |
| Flex Classic | Unknown ($25K - $300K) | $155 One Time + $75 A Month | 75% |
| Flex Aggressive | Unknown ($25K - $300K) | $165 One Time + $75 A Month | 90% |
| Flex Challenge | Unknown ($25K - $300K) | $155 One Time | 80% |
Their Pros
They have a stellar reputation
You can earn profits ranging from 75-90%, all of which are good
Reach up to $300,000 in funding
They have realistic rules that are strict enough for security
You can choose the option that seems best for you
Their Cons
Getting funded on the flex plans are almost too complicated compared to the challenge plan
They have very few education resources for their traders
About FTMO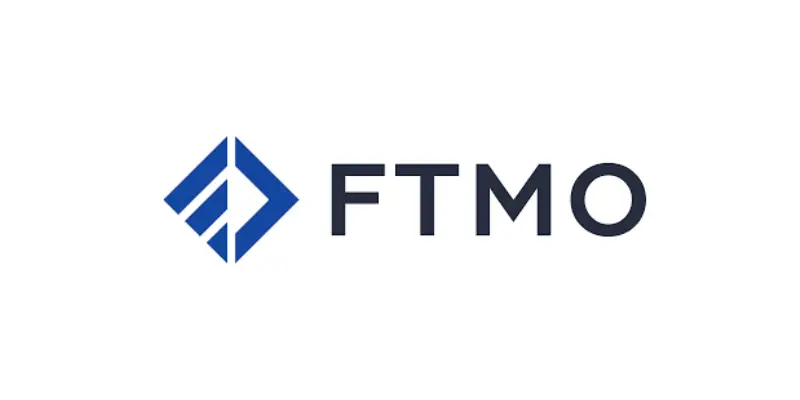 If you want a prop trading firm that basically gets a 10 out of 10, check out FTMO.
Of course, every firm has its potential downfalls that you have to weigh against the positives so you will still have a decision to make in the end. 
FTMO is based in the Czech Republic. They require a 2-step evaluation process for funding and have fairly strict rules to follow as well.
Their funded accounts are on the lower end but do go up to $2,000,000 with scaling plans. You can also start with as low as a $25K funded account, all the way up to a $200K funded account, which is a nice range. 
FTMO has built its platform to attract serious traders. You see that in their evaluation process and the tools that they make available to traders.
They have mentorship and educational material available for traders, and exemplary support options.
Once you get approved, you get up to a 90% profit split, which is pretty awesome. Most categories fall into 80% but it doesn't get any lower than that.
Once you're funded, you have 0 risk that falls back on you, which is also pretty cool.  
FTMO Programs
Most of the tiers in their programs receive an 80% profit split but the top tier is 90%. Either way, it's a good split. 
| Type | Funding Amount | One Time Fee | Profit Split |
| --- | --- | --- | --- |
| Scaling | $25,000 | $270 | 80% |
| Scaling | $50,000 | $390 | 80% |
| Scaling | $100,000 | $609 | 80% |
| Scaling | $200,000 | $1,217 | 90% |
Their Pros
Platform is designed for serious traders
The company has a very good reputation
Their 2-step evaluation process brings in the right crowd
Once you get funded, you have 0 risk
Profit splits are 80-90%
Nice tools, resources, and customer support available to traders
Their Cons
Their website could use some updates to make information easier to find
The evaluations are challenging as they are geared towards serious traders
Funding Talent VS FTMO: 3 Main Differences
I've covered both companies now, sharing all of the most important details so it makes sense to have a quick summary for comparison purposes.
Check out these most noticeable differences for review. 
Profit Split
The profits from Funding Talent are not scaled. They are based on the program you choose to enter. They range from 75-90%.
In comparison, FTMO also ranges from 80-90% but you are guaranteed no less than 80%. 
FTMO's profits are on a sliding scale. Most plans fall into the 80% range and their highest tier falls into the 90% category.
It's very clear with FTMO that you can scale up to a 90% profit split. With Funding Trader, the only way to get 90% is to pass their Flex Aggressive requirements. 
Fees
Funding Talent has low evaluation fees for all of their account. On their flex accounts, they also tack on a monthly fee.
However, if you go with the Challenge account, you get a low fee and no monthly fee at all. The evaluation fees all are $165 or less here.
FTMO is a little bit more pricy to get into. However, they do not have a monthly fee.
Their fees range from $270 to $1,217 but they are all a one-time evaluation fee with no monthly fees from that point, just the profit split agreement.
Programs
When you compare the programs of the two prop firms, you will find that they both have several choices.
FTMO has 4 choices and they all have a specific buying power for a specific fee. They each also have a specific profit split. Their funding options range from $25K to $200K.
Funding Talent, on the other hand, has 2 account types and 3 program choices. They also have scales for different funding dollar amounts that range from $25K to $300K. 
From the program options, you also should consider how challenging or easy it is to enter the program.
FTMO is designed for serious traders and tend to have stricter rules to gain funding.
Funding Talent is easier to get funded if you follow their Challenge account but the other account types are almost unnecessarily complicated. 
Who Should Use Funding Talent?
If you're looking at Funding Talent for their classic plans, it may not be an awesome experience. However, their Challenge account makes getting entry and funding almost too easy.
If you're looking for reliable rules with simple funding and entry, the Funding Talent challenge account just might be the way to go. 
Funding Talent also has initial funding of up to $300,000, which is slightly higher than FTMO. This might impact your decision as well.
The other thing I want to point out is that Funding Talent's Challenge account is pretty cheap. 
Who Should Use FTMO?
If you are a serious trader with serious intentions, FTMO was designed for you. It has a ton of tools and resources available and they focused their entire platform around serious trading.
Their evaluations and their rules are on the strict side for this purpose.
If you want to know exactly what you're getting into, with clear cut rules and achievements, FTMO is a great choice.
I also want to add that you have 0 risk with this company once you get funded and that might affect your decision as well. 
Conclusion
Both FTMO and Funding Talent have a lot to offer. They both have seemingly high reputations and they also have similar profit splits.
The major differences are in how they are set up, the initial fees you will pay, and the expectations from the company.
FTMO really is designed for serious traders, which is why it may be harder to get approved funding through them. However, you just might be up for the challenge!